The St. Louis National Charity Horse Show is a favorite for THF. Fall weather, a beautiful facility, and several national and regional finals to participate in with horses from all across the country. 2021's event was another successful show for THF.
A major highlight was Gracie Kay and Penny's unanimous win in the MHSA Medallion Finals. Riding as only a 14 year old, Gracie executed smooth rail and pattern work that was beyond her years. She is the third rider from THF to win this final. Everyone is thrilled with how Grace has stepped up to the senior equitation division and belonged with the best of the best!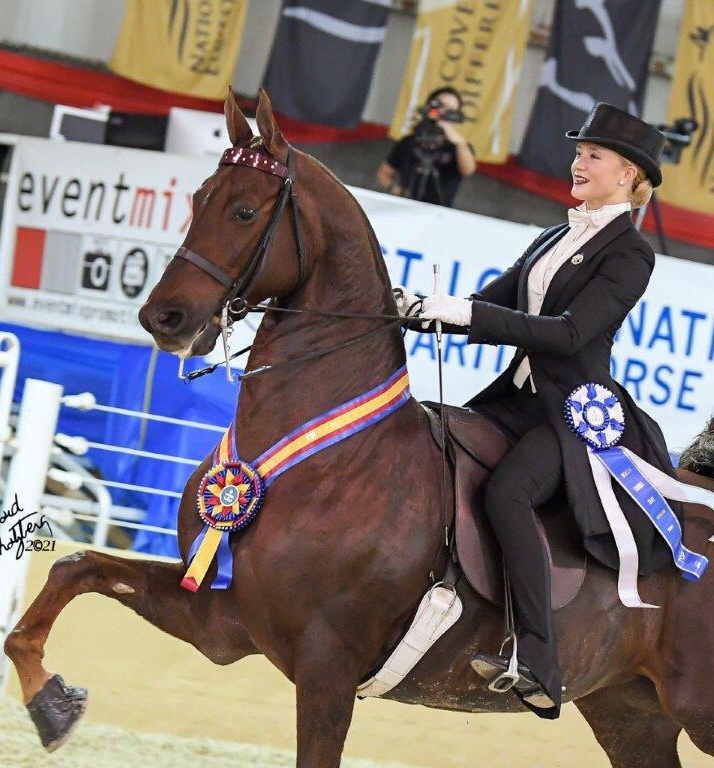 Abby and Ichabod also competed, their sights set on the prestigious Saddle and Bridle Junior Pleasure Medallion. Fresh off of 2 national victories at the All American only a few weeks before, this team had high hopes to win at St. Louis and complete the Junior Pleasure Equitation Triple Crown.
This final is always one of the toughest – with two phases of rail and pattern work. The judges scored each rider per phase, but only the pattern scores were announced before the final placings were revealed. Going into the results, there was no guarantee Abby and Ichabod would capture the win. The placings were announced in reverse numerical order: 9th, 8th, etc.; and Abby's number kept not getting announced. After much suspense, Abby and Ichabod were the last pair to be called. They were national champions for the third time, completing the Junior Pleasure Equitation Triple Crown!
The Kanis family also enjoyed significant accomplishments at St. Louis National Charity. Zeb competed in the Saddle and Bridle Senior Pleasure Medallion. This was Zeb's first national championship, and everyone was impressed with how he stepped up to the plate. He spent many hours practicing specifically for this final and his efforts paid off!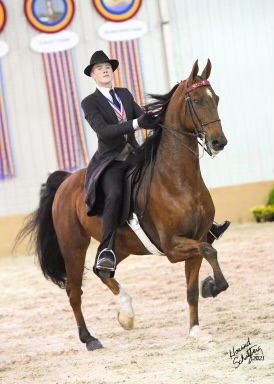 Jess and Corgi participated in the highly competitive Saddle and Bridle Hunter National Championship and other huge hunter classes. Her stellar horsemanship and trafficking earned Jess two strong ribbon finishes in deep competition.
Kenzie also competed with Corgi in the junior exhibitor hunter classes. This team recently transitioned into the walk/trot/canter division, and Kenzie has stepped up to adding another gait with charisma. They earned a solid 4th place finish in both large classes.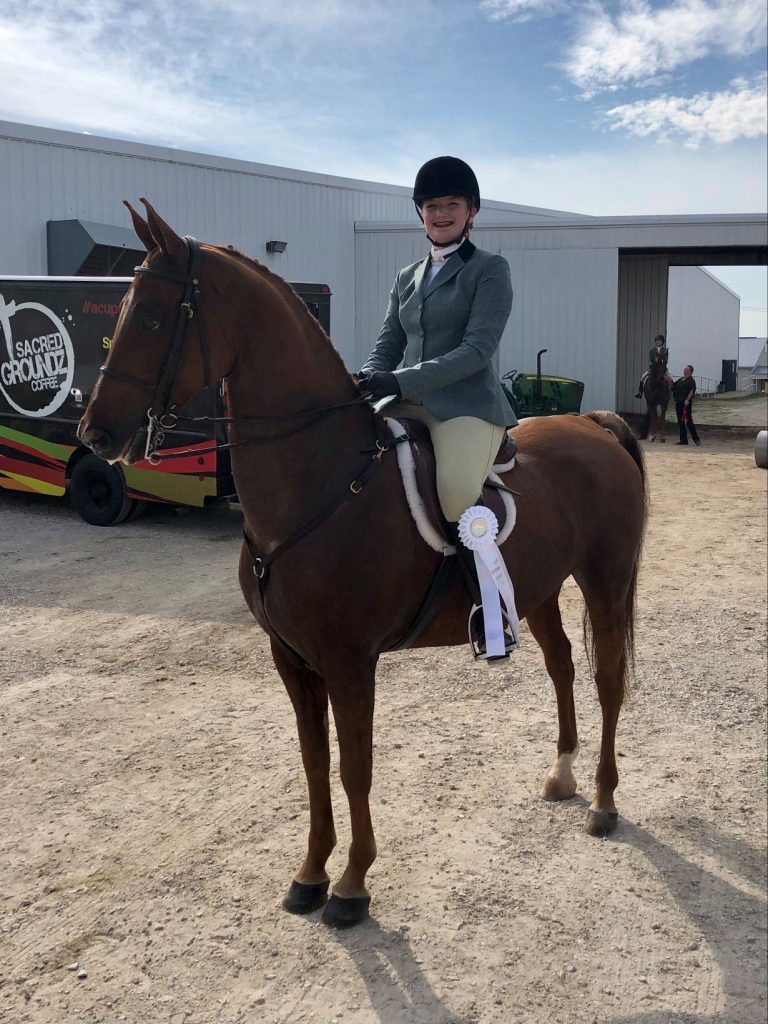 Reflecting upon this show's successes, THF feels deep gratitude and joy at how well both horses and riders competed. Next stop, the American Royal!