The St. Louis National Charity Horse Show is one American Saddlebred enthusiasts across the country look forward to every September. National championships, cooler temperatures, and a newly renovated arena all make for an enjoyable exhibitor experience.
This year, Timber Hills had reason to enjoy this show even more. Every year, the Missouri Horse Show Association gives young equitation riders the opportunity to compete for a scholarship. Both Abby Van Kooten and Gracie DeRonde participated, and did an excellent job of displaying the skills they've gained since the start of the season. Gracie was awarded the 13-&-under win, with Abby making a top 10 finish.
St. Louis also hosts the annual Saddle and Bridle Pleasure Equitation National Championships, and THF captured both the reserve titles in the junior and senior divisions. Abby Van Kooten and Karly Connolly displayed wonderful horsemanship throughout the 2 phases of rail and pattern work. These classes are always extremely competitive, and we are proud our riders excelled amongst the best and were rewarded for their efforts!
There were also hugely competitive classes in the hunter and western divisions. Frenzied (Zeke), new to the hunter division, held his own in classes of 12+ horses and was placed in the top three ribbons multiple times. He was show by both Renae Van Zomeren and Sydney Robbins.
Our lone western horse, Mozart's Crescendo (Mo), was perhaps the most pleasant surprise of the whole show. He competed with Avis Van Zomeren in the western pleasure prospect qualifier and earned a reserve ribbon, which we were very pleased with. In the championship, Mo and Avis were awarded the championship title and coveted tri-color neck ribbon. This is both Mo and Avis's first year in this division, so we were excited to enjoy success at this level so soon.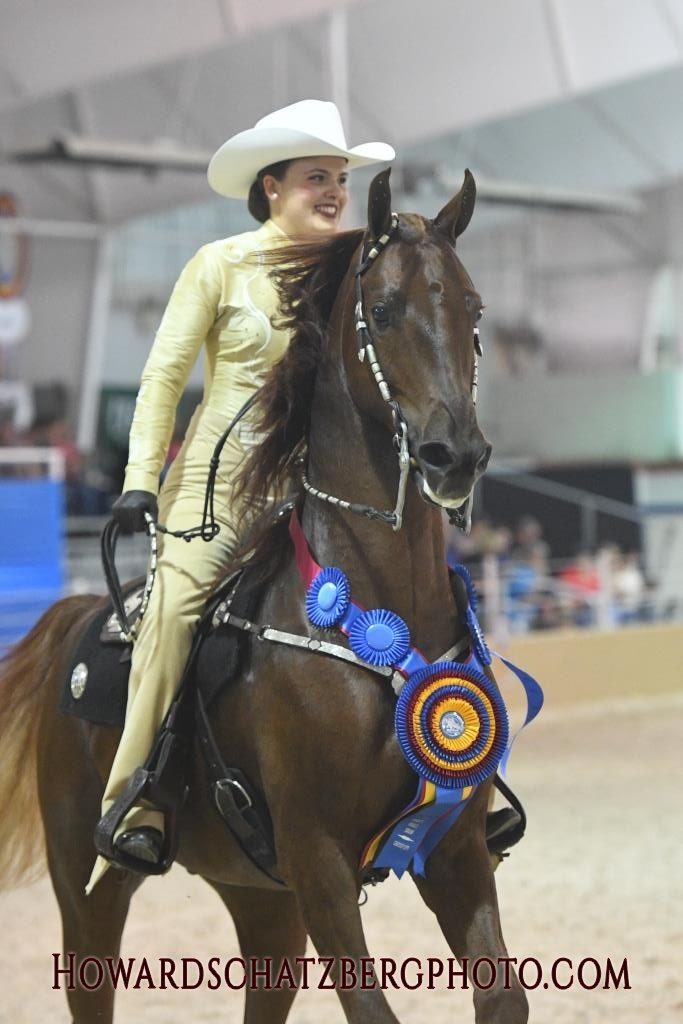 St. Louis National Charity has always been a barn favorite throughout the years, and this year proved to be one of our favorites yet! We are grateful for both our horses and rider's efforts, and look forward to the years to come.