Since its inauguration in 1902, the World's Championship Horse Show has been one the most prestigious competitions in the equestrian industry. Hosted by the Kentucky State Fair in the famous Freedom Hall, this annual event is attended by over 2,000 of the world's best American Saddlebreds competing for coveted world titles. This year, Timber Hills Farm proudly brought Abby Van Kooten and her mount, Absolutely On Heir, as well as Gracie Kay DeRonde with her horse, Sunset's Flying Kiss, to this prized world stage.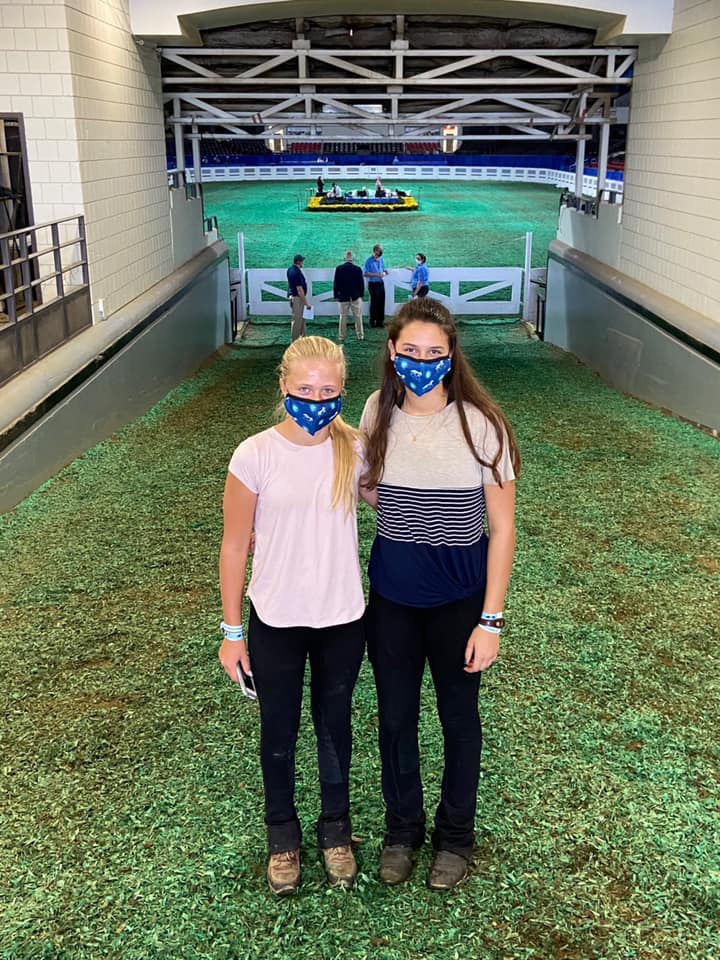 Abby and Gracie's first class was the Saddle Seat Equitation World's Championship – Riders 12 and 13 Years of Age. Both of these girls displayed poise and horsemanship in a class of 10 riders. Amongst the best in the world, Abby placed third and Gracie placed 4th. It was an exciting day for all involved!
This show, like many large ones, has a panel of 3 judges. Each judge individually places the competitors, and the awards are decided based on an algorithm of the combined judges' placings. The judges individual placings or "votes" are made available to the public after the competition. For Abby and Gracie's class, it was discovered that Abby actually received a first place vote and Gracie a second place vote! This was a big deal, and added fuel to their fire for the next competition.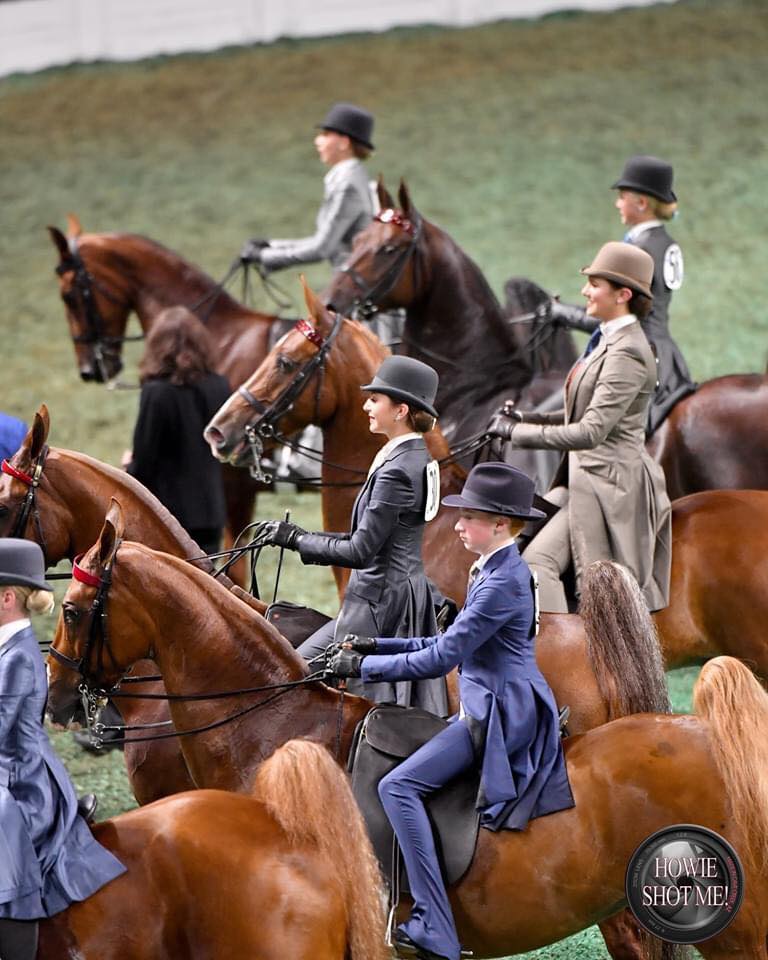 After a thrilling start to their World's Championship experience, the girls were well set up for the Junior Saddle Seat Equitation World's Championship. This class included an additional challenge – a complicated pattern to be performed individually. Abby and Grace both had strong rail work performances, but the pattern was the most important element of the competition. Both girls displayed cool, clear heads during their patterns and executed them to near-perfection. As the announcements were given, Gracie was proclaimed the Reserve World's Champion of Champions! Earning a world title is one of the best awards in the horse world. Abby earned fourth, which was also quite the honor.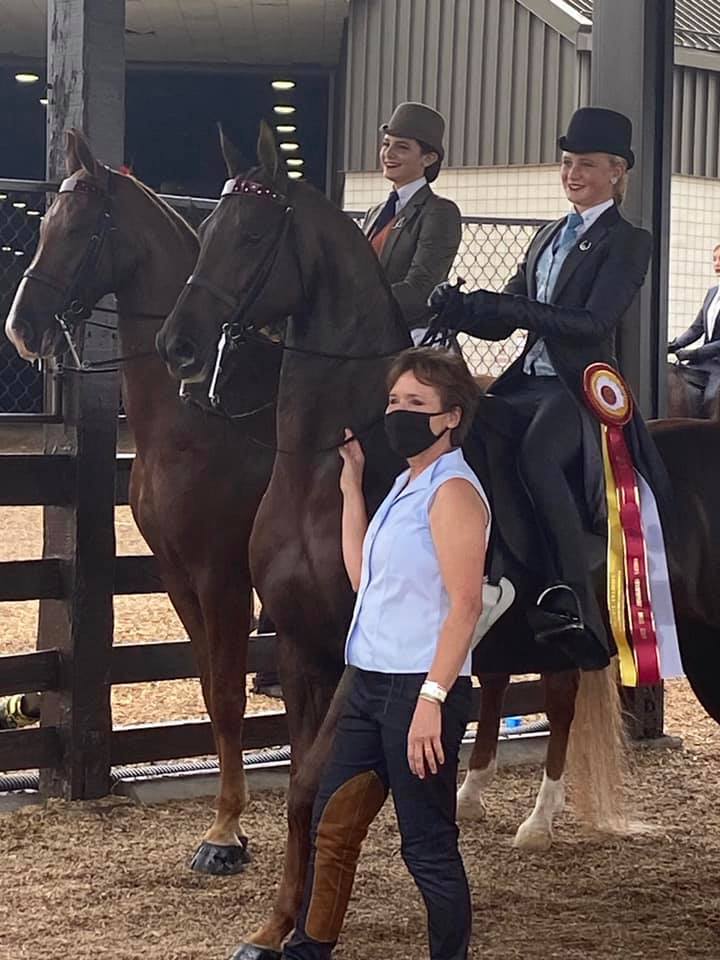 Abby and Gracie's focus and determination leading up to and during the World's Championship were impressive for their young ages. Timber Hills Farm is not only proud of the competitive accomplishments these girls earned, but also the life lessons gained during this experience. It was an exciting week, and so is the future of these riders!