For decades, Des Moines Springfest has been THF's annual way to kick-off show season. 2022 was no different, and we enjoyed some great successes!
A major highlight was Avis Van Zomeren winning both the amateur park qualifier and championship with Reedann's Desperado ("Raun"). This powerful duo could be described as "Beauty and the Beast" (with Avis being the "beast" to masterfully ride such a mighty steed!). The Van Zomeren family has cherished working together on this team, and their wins were icing on the cake!
Zeb Kanis and Absolutely On Heir ("Ichabod") were another pair to enjoy blue-ribbon success in both the qualifier and championship of their division. Ichabod is owned by Abby Van Kooten and was a 3-time national champion with her in 2021. Zeb has done a great job taking over the reins, and cleverly trafficked Ichabod through large open english pleasure classes to win 2 blues.
Following in her son's footsteps, Jess Kanis won both the open hunter qualifier and championship with Night of Secrets ("Moon"). Previously a saddle seat equitation horse, Moon has transitioned beautifully to the hunt seat division. Jess's daughter, Kenzie, also rode Moon. There is much potential for both Jess and Kenzie in hunt seat with this handsome horse, and we look forward to their futures together!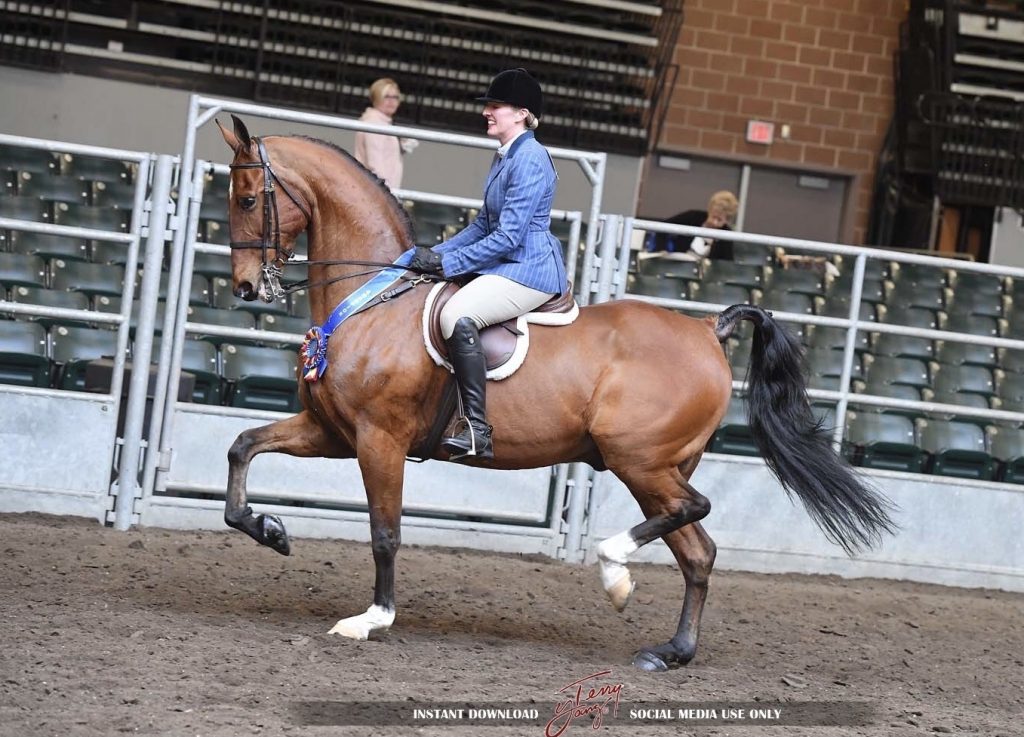 The Hartwick girls also enjoyed success with their beloved gelding, My Tinker Toy ("Andy"). A highlight was Addi showing Andy in the Pro-Am class with Renae. It was a big, competitive class, and Addi showed strong horsemanship throughout. Ella's best moment at the show was in her championship with Andy. She exhibited riding beyond her years to steer Andy through deep competition and earned a great ribbon. Addi and Ella have spent many hours practicing with Andy, and their efforts have certainly have paid off!
Abby Van Kooten had her first major show of the year with her new partner, Million Dollar Kiss ("Dinero"). This team has worked so hard over the winter, and their perseverance was evident at Springfest. Abby used her strong set of horsemanship skills to guide Dinero through patterns, something Dinero wasn't even thinking about doing a year ago. We're excited for this team's future!
Gracie Kay DeRonde, the ultimate athlete bouncing to track meets between showing, had some great moments at Springfest with Sunset's Flying Kiss ("Penny"). This team has an impressive history and that was evident on many occasions at the show. There were some valuable lessons learned, and we look forward to this team hitting the ring again at the next show!
Once again, the academy riders made us very proud! We took 5 riders and each made strong performances. The more experienced "canter" riders, Cameron, Leah, and Olivia, used great horsemanship to earn fantastic ribbons. Leilani and Atlas, both "littles" in their first show season EVER, did splendidly. We're bursting with pride over this group!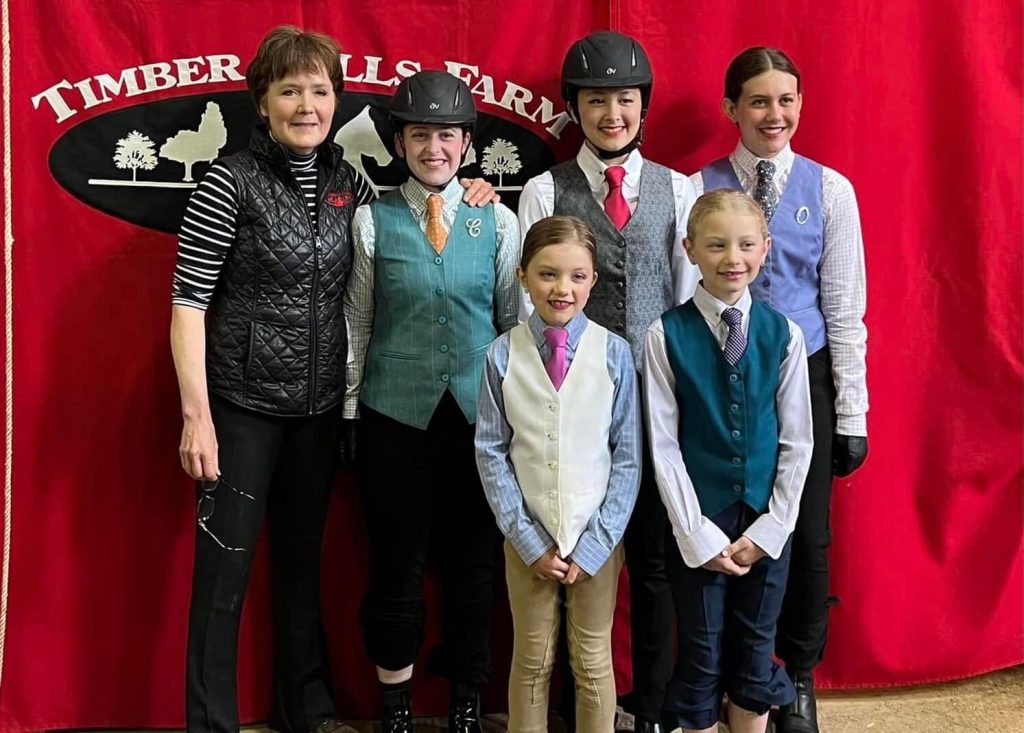 We're very grateful for the success we enjoyed at Des Moines Springfest, and look forward to the rest of the 2022 show season!