Grace DeRonde and her mount, Sunset's Flying Kiss ("Penny") have had their fair share of success in their 2 seasons together. 2021 has been no different for this elegant team.
Grace and Penny captured the 2021 Iowa Equitation Cup for the second year in a row at the Great River Benefit Horse Show in May. This pair exuded confidence and beauty throughout both rail and pattern work. Patterns are especially where Grace and Penny shine together.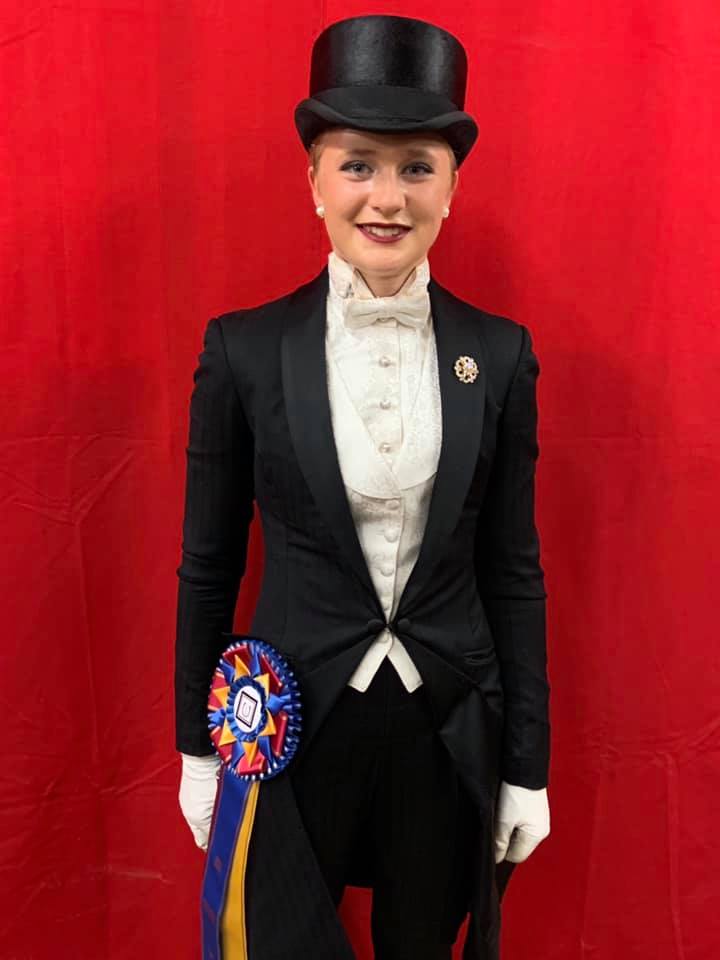 This team also won the Adrian Bell equitation perpetual trophy at the Iowa State Fair. Showing at the fair is always a fun opportunity to showcase the American Saddlebred breed to a large audience, & these two are a stellar example of the equitation division. Their performance was also featured on PBS television's coverage of the state fair, which was icing on the cake.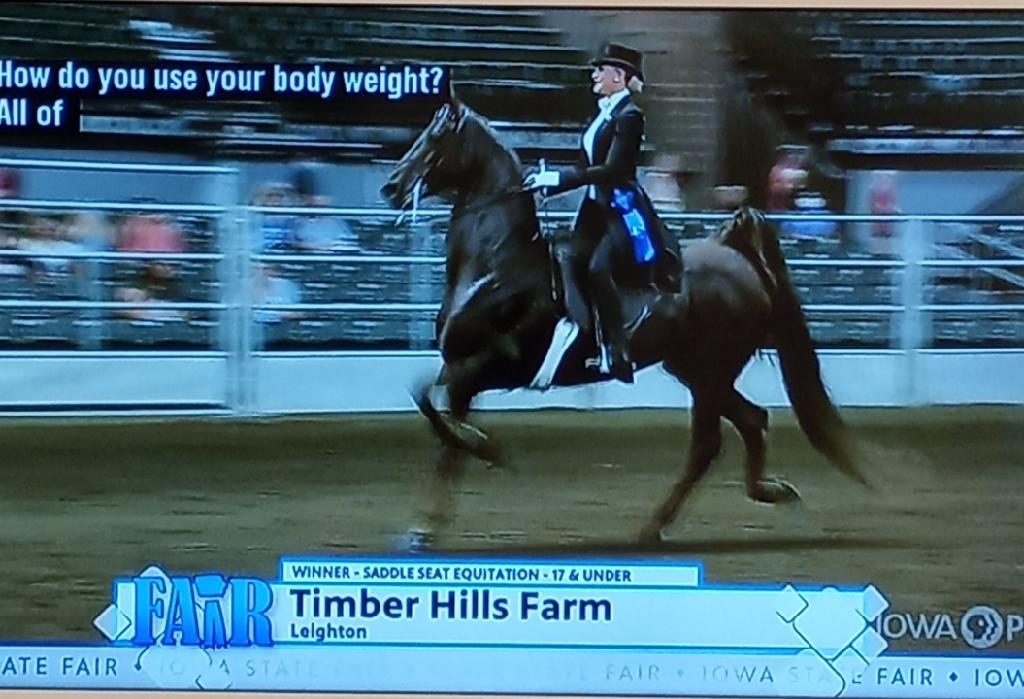 As always, we're very proud of Grace and Penny, and look forward to what the future holds for them!