Not Once, Not Twice, but a THREE TIMES Reserve National Champion!
To say it has been quite the year for 12 year old Abigail Van Kooten would be an understatement. Fresh out of the walk/trot division, this Leighton local has successfully taken on the 13-and-under pleasure equitation division in the national spotlight with her new mount, Absolutely on Heir. Abby has always had a love for horses, and started taking lessons at THF when she was 8 years old. After spending two years in academy and many hours in "pony boot camp," it became clear that this rider was ready to take on the next step.
As a 10 year old in the walk/trot division, she shined on a variety of horses, but showed a special connection with the THF homebred red chestnut gelding, Absolutely on Heir, aka "Ichabod." At the American Royal national championship, this combination accomplished a top ten finish in the 2018 UPHA walk/trot finals, amongst an extremely competitive field of young riders.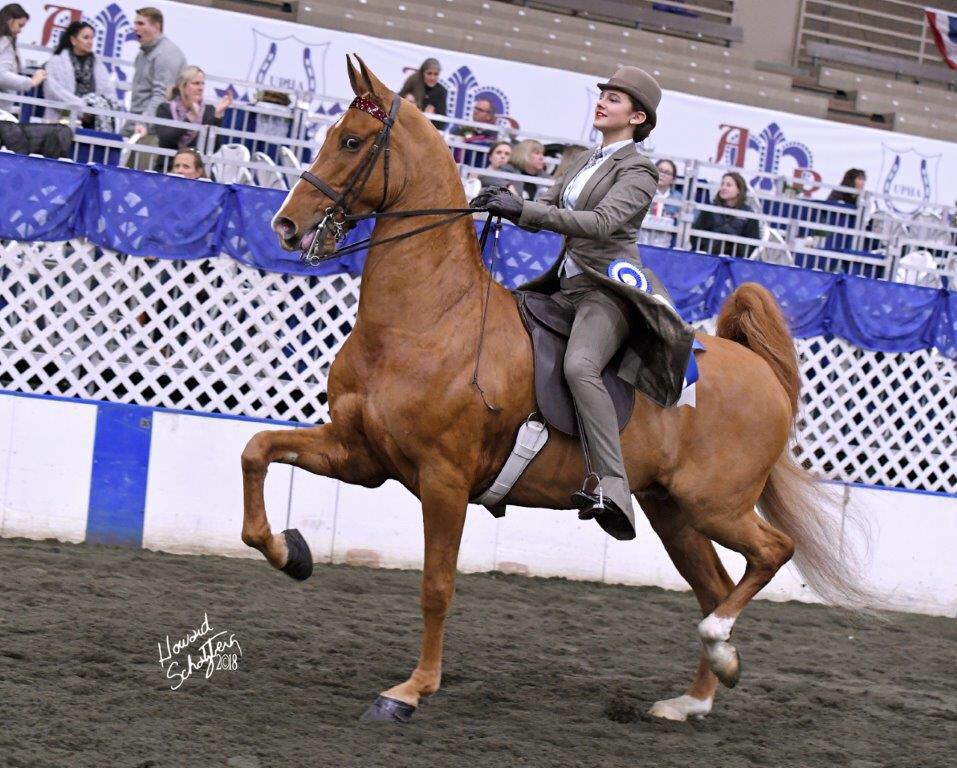 Looking ahead to the 2019 season, the Van Kooten family purchased Ichabod, and this team has grown together with every show. With wins and top placings from every show this past season including Des Moines Springfest, Midwest Charity, and Lexington Junior League, this combo was ready to take on the junior pleasure equitation finals. Showing as only an 11 year old, this rider managed to place reserve in ALL THREE national championships! We are proud to say that Abigail Van Kooten is the Junior Olympics Silver Medalist, UPHA Reserve National Champion, and the Saddle & Bridle Reserve National Champion. She was also the recipient of the UPHA Sportsmanship Award, which is voted upon by fellow competitors. We are very pleased with what this young rider has accomplished so far, and look forward to what is ahead!