There's a saying that a family who rides horses together, stays together. Well, there actually isn't, but this certainly applies to the Kanis family.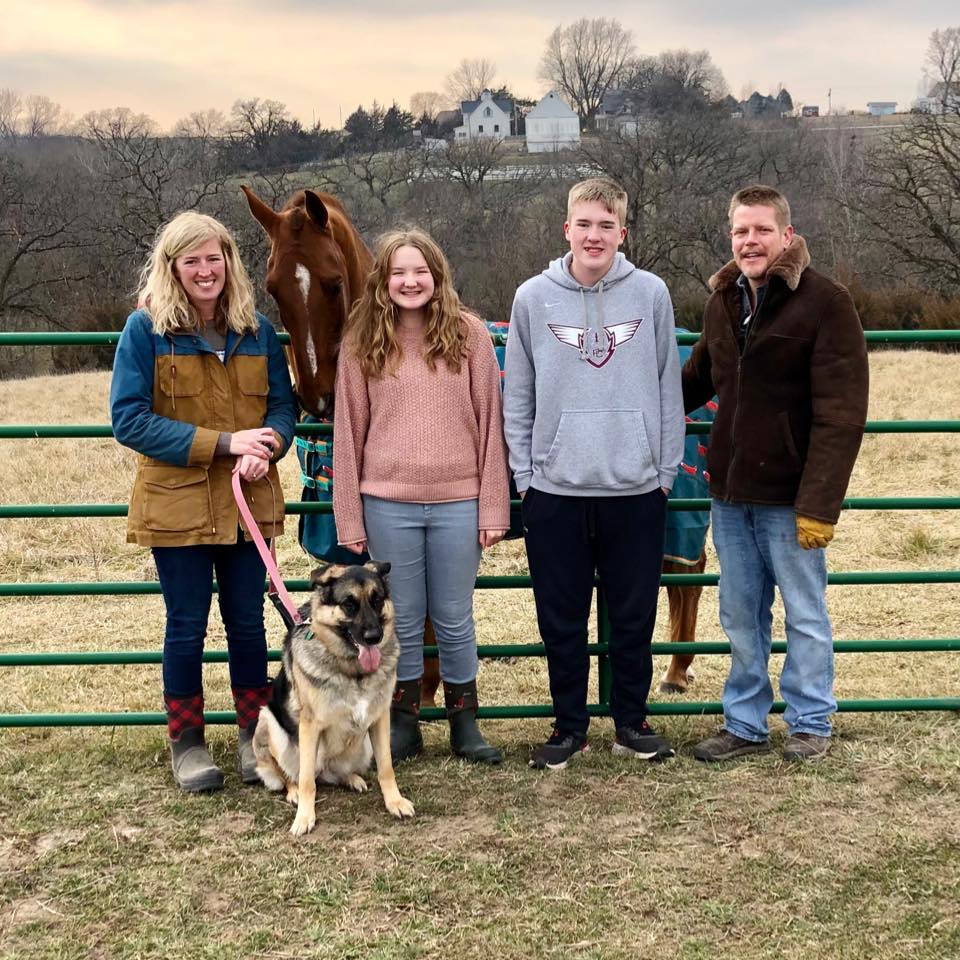 The Kanis children, Zeb and Kenzie, were the ones to initiate the family's horse craze. They started taking lessons when they were 7 and 9 years old.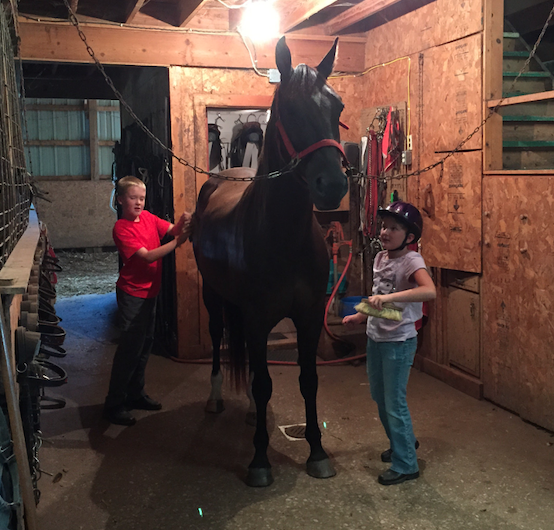 Soon after mastering the all-important "posting," these two were in the show ring.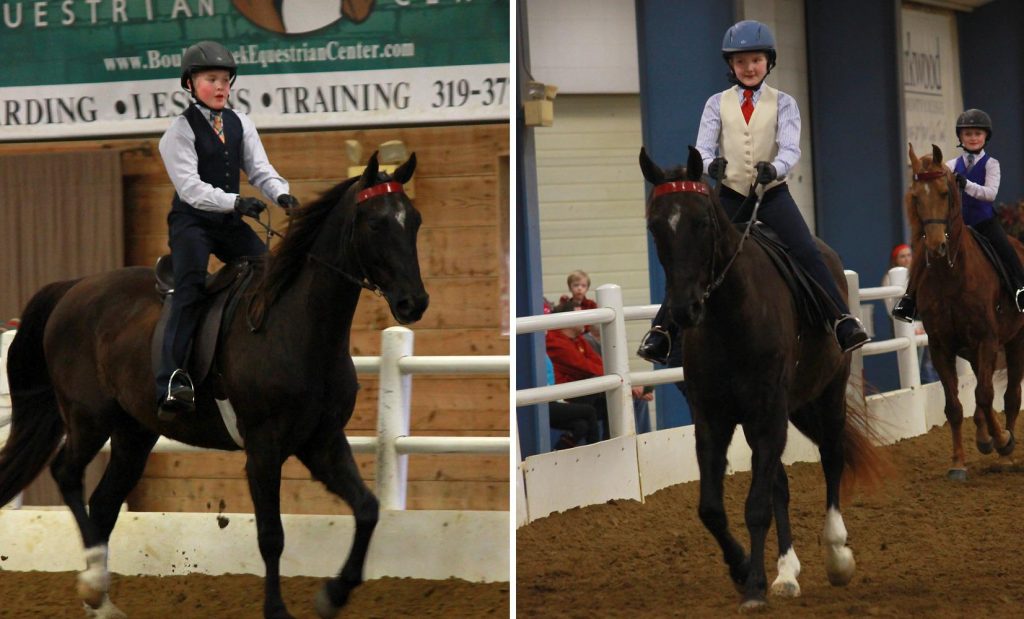 Zeb and Kenzie continued to develop their skills, with the help of their supportive mom, Jess, faithfully bringing them out for many lessons. Their dad, Doug, has also been an encouraging parent.
As the Kanis kids continued to improve, the family decided to find an at-home horse to enjoy. Living on a lovely farm with a century-old barn made their home perfectly suited for a backyard horse.
The stars aligned, and a retired purebred Arabian, named Balto, became their first horse.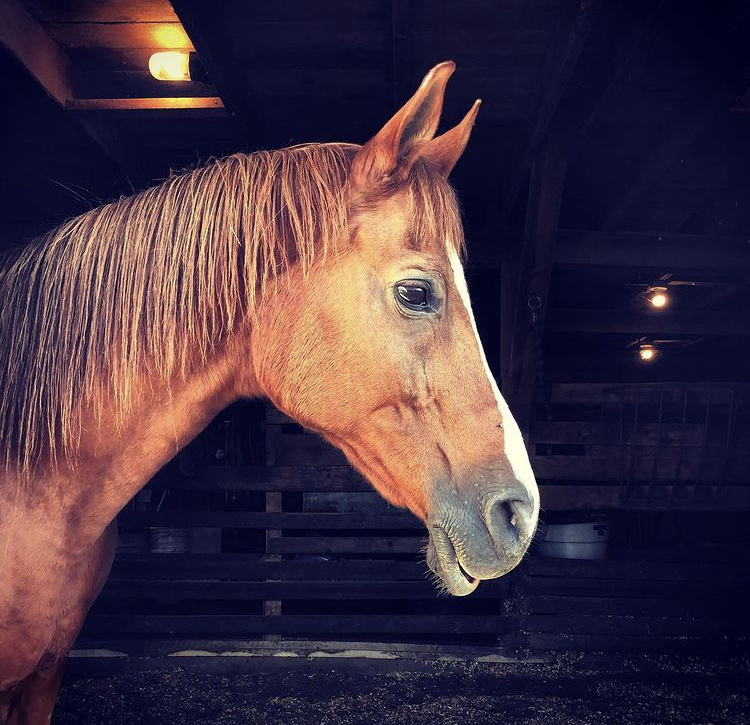 The Kanises have since enjoyed him at home, but have also taken him to both saddlebred and 4H shows to compete. Balto may be semi-retired, but there's still plenty of show horse left in him!
The family then decided to look for another horse to have at home. They found a rescue horse from Kentucky named Fred to be Balto's companion. Fred's past with the Amish wasn't as rosy as Balto's, which presented some obstacles in him adapting as a backyard riding horse. But, with patience and perseverance, he has become a great addition to the Kanis's herd.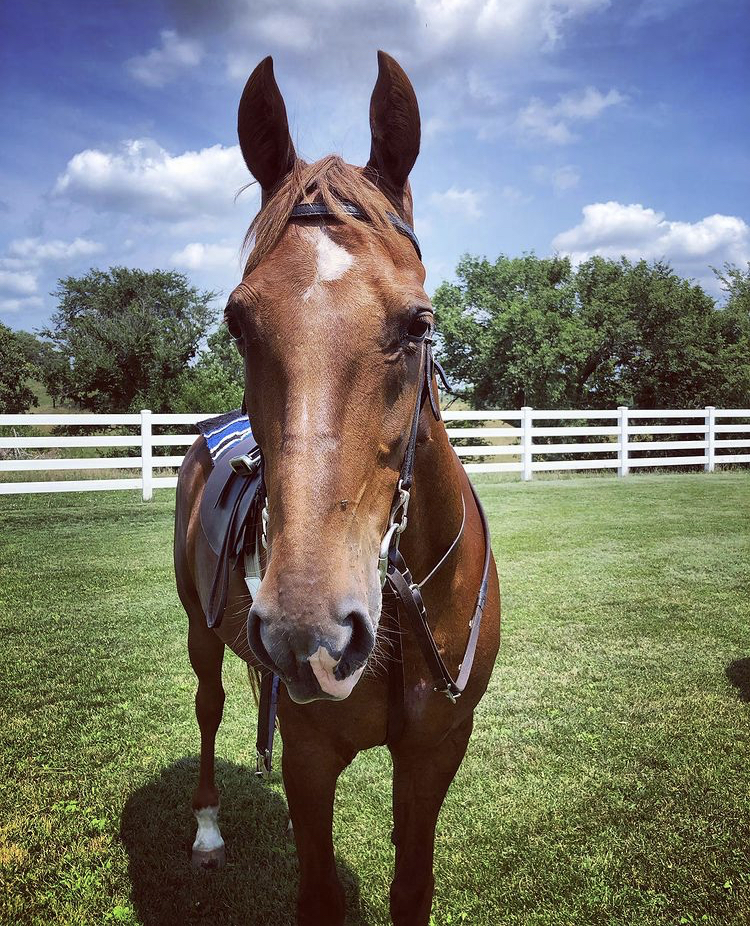 With the Kanis's love for horses growing, Jess decided to join the riding mix. Watching her kids' dozens of hours of riding lessons allowed her to pick up equestrianism quickly, and she was soon showing herself.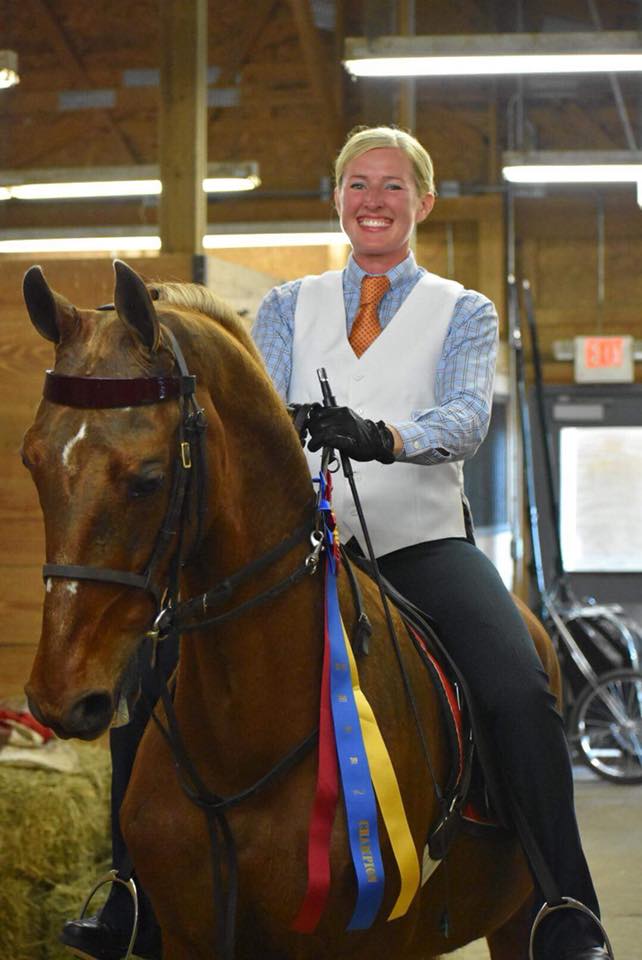 The now three competing Kanises were really owning the academy division. Lots of blue ribbons were earned, and they were ready for the next step in the show horse world.
At the end of 2019, the family bought two show horses: Night of Secrets ("Moon") and High in the Heir ("Corgi").
Due to the COVID-19 pandemic, much of the first half of 2020's show season was cancelled. But, the family made the most of it. In their very first year out of academy together, they enjoyed successful rides.
In 2021, the Kanises were even better than the year before. Jess and Corgi earned their first tricolor championship win together as well as competed at the national championships. Zeb earned several blue ribbons and also showed in a national equitation final. Kenzie showed her diversity by competing in both saddle seat and hunt seat, while also cantering in the show ring for the first time!
THF is honored to be part of the Kanis family's journey with horses and see their passion for the sport grow. We look forward to making more memories with them!