It goes without saying, but the 2020 COVID-19 pandemic has presented many challenges this year. For THF, that included horse show postponements and cancellations. We were fortunate to attend a practice horse show right before the world shut down in March, but have had 7 horse shows cancelled since.
It was difficult to miss so many shows, but we were thrilled to attend the Bridlespur Charity Horse Show in St. Louis, MO at the end of June! This show would typically be held in April, but when holding a horse show in the spring wasn't possible, the show organizers persisted to make the show happen at a government- and CDC-approved time.
We were absolutely delighted with the performances of our horses and riders at Bridlespur! No horse shows in April and May meant more practice time for our riders, and it definitely paid off at this show.
Our star equitation riders, Abby Van Kooten and Gracie Kay DeRonde, had wonderful performances. Abby and her mount, Absolutely on Heir ("Ichabod"), worked hard all winter and have really come together as a team. Their stellar teamwork earned them a win in the Saddle and Bridle Pleasure Equitation Medallion and a strong reserve finish in the UPHA Pleasure Challenge Cup.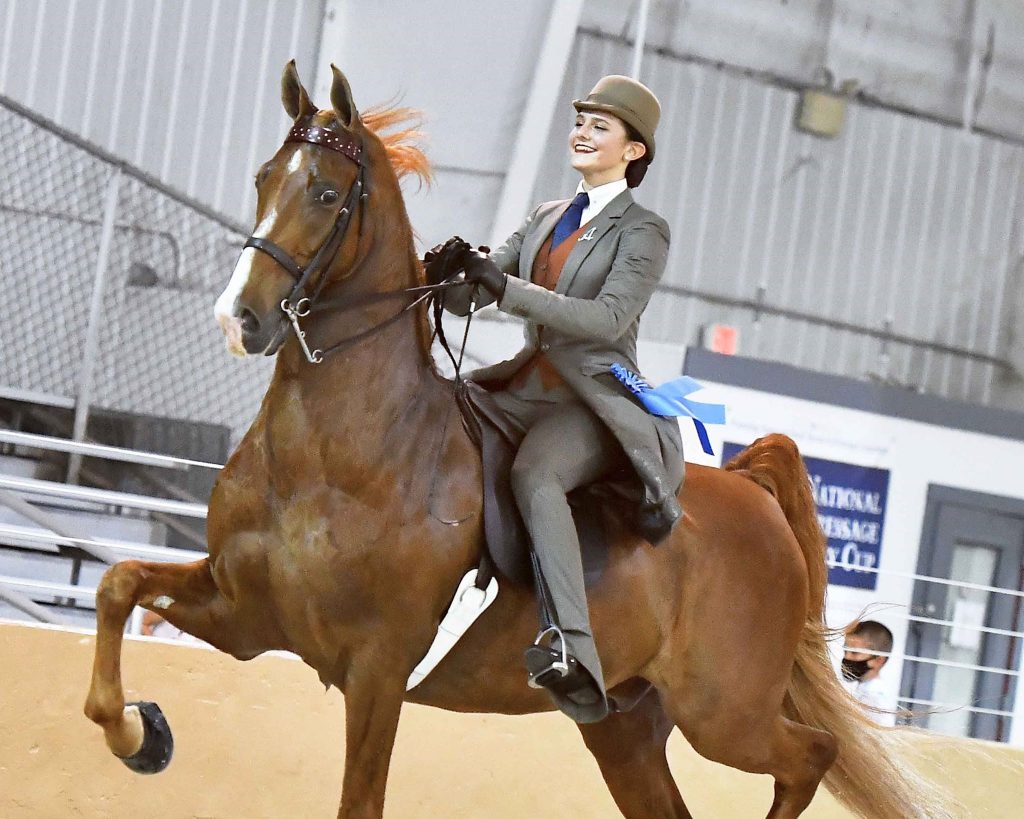 Gracie Kay has a new teammate this year, Sunset's Flying Kiss (AKA "Penny"). These two are quite the well-matched pair, and achieved some beautiful rides. A highlight was a reserve finish in the competitive MHSA Medallion. We are excited for the future of these two!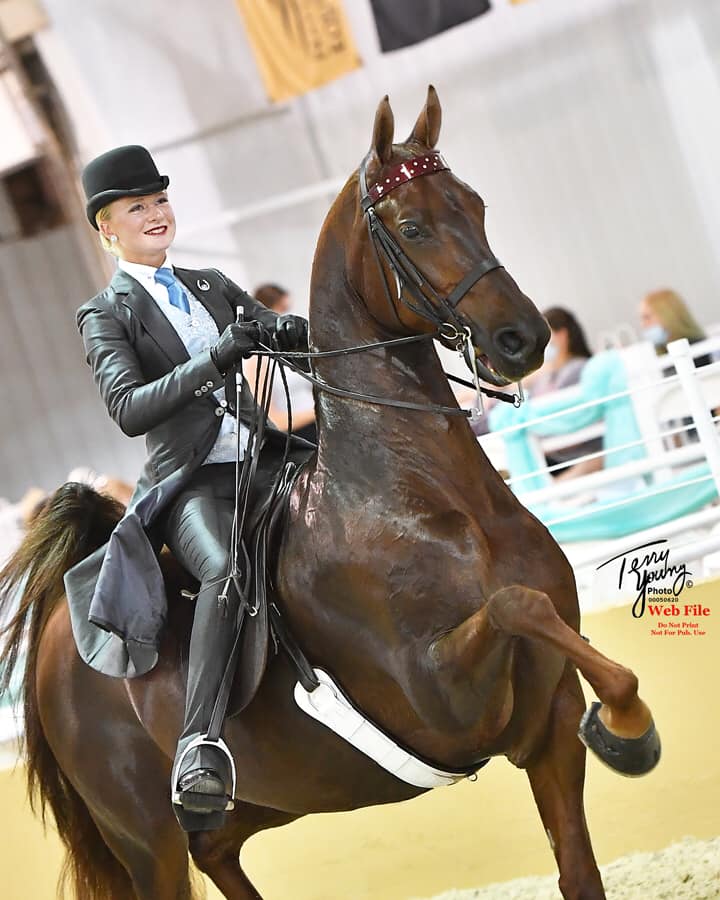 The Kanis family (Jess, Zeb, and Kenzie) also had some phenomenal performances at Bridlespur. They have ventured into the world of "suits" this year, and made us proud as they've taken on this big step.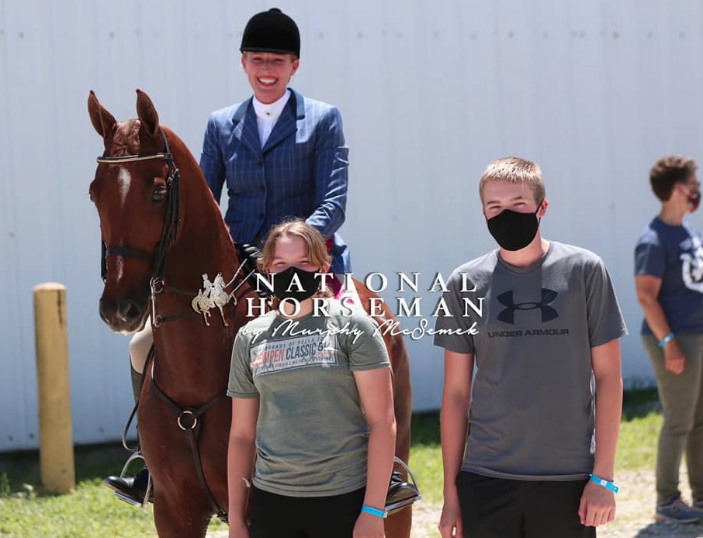 Jess and her trustee steed, High in the Heir ("Corgi"), executed fantastic performances in the hunt seat division. In classes with 15 plus horses, Jess navigated Corgi with expertise beyond most fresh-out-of-academy riders. This earned them 2nd, 3rd, and 4th place finishes.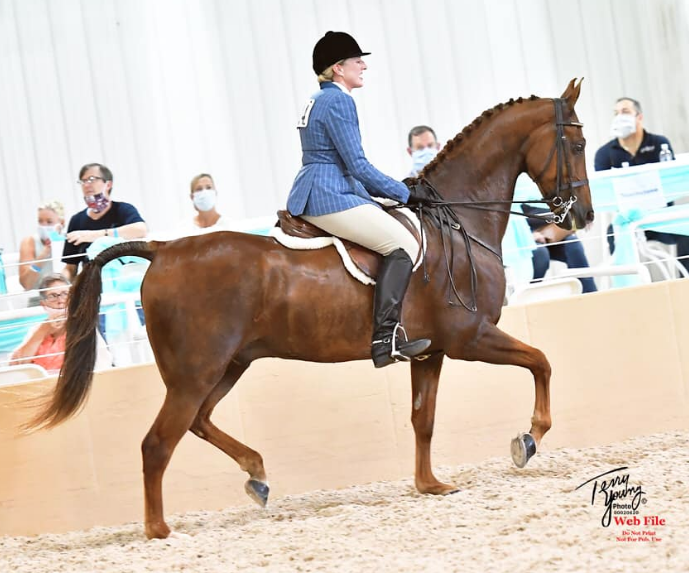 Zeb also had some powerful rides with his new partner, Night of Secrets ("Moon"), in 13-&-under show pleasure. In large classes, Zeb stood strong under pressure and earned himself ribbons in 2 of his classes. A great beginning for a team with an exciting future!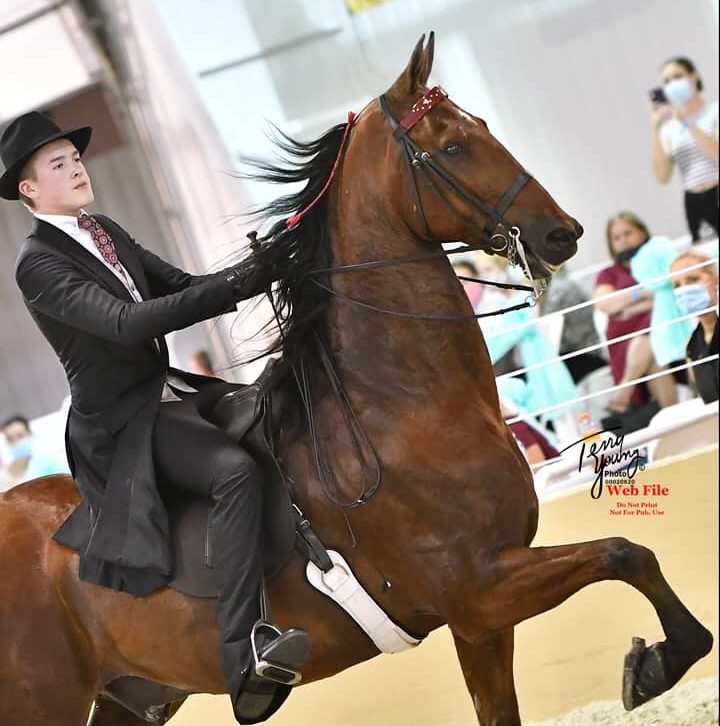 When Corgi wasn't showing with Jess, he competed in 12-&-under walk-trot pleasure with Kenzie. Since Kenzie first started riding, she's always known how to put on a show with her bright smile and personality. Corgi and Kenzie's good teamwork earned them a reserve grand champion finish.
Our solo academy rider, Cameron Knouse, had a fantastic ride on our trusted lesson horse, Abby. Cameron stepped up to the plate amidst heavy competition in her first year of cantering. We are very proud of this girl!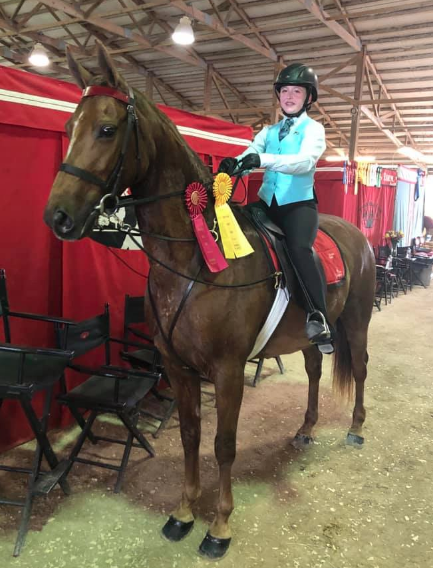 In an unconventional year, THF was very happy to attend a horse show, however delayed. We were proud of everyone's performances, and excited for the future!