There's a saying that everyone has to start somewhere. In the American Saddlebred show industry, nearly everyone begins in the academy division. These entry-level classes have been essential to developing the skill and confidence of many current top riders, and is more essential than ever.
Timber Hills Farm has maintained a strong academy program for nearly its entire existence. Most shows throughout the year offer these classes, and THF often brings up to 10 academy riders per show.
The annual Iowa Fall Classic hosts the Iowa Academy Championships. 6 THF riders competed: Maci Main, Leah Boualavong, Olivia Deneke, Cameron Knouse, Ella Hartwick, and Addi Hartwick. The girls shared and competed on 2 beloved lesson horses: Abby and Ellie.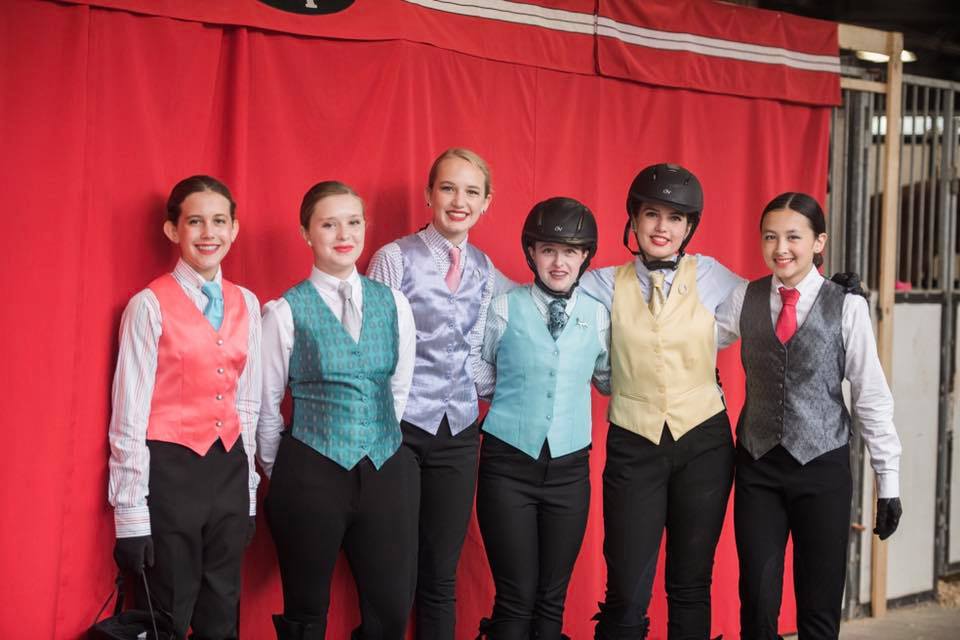 Because these girls rode only 2 horses between the 6 of them, the academy session was a particular challenge to execute. However, all of the riders, parents, and instructors displayed strong teamwork. To say the least, it was a successful day!
Our riders earned 7 blue ribbons, 2 reserves, and 3 third place finishes at the Iowa Fall Classic. But more than the awards, it was thrilling to see the confidence and poise each rider displayed. More than just ribbons were earned on that day, and these riders' futures are exciting!